Courses
Cetking intensive programs
Classroom Courses
Register on the link below for the free CAT kickoff workshop. Call 9594441448 for details.
Online Courses
Launching online programs for all major exams. Click here. Call 9594441448 for details.
GK Program
Dedicated GK40 program. dividing GK into 40 sessions must attend for all students.
GDPI Programs
Intensive GDPI sessions for all major exams and colleges. conducted by Cetking experts.
About us
Cetking education for classes for MBA exams, CAT, CET, Bank PO, GRE and GMAT
All you want to know about Cetking Education
Welcome to Cetking, an institute with over 5 years of experience in shaping success stories. Our motto is to mentor, motivate and guide our students and all those who interact with us in order to enable them to make the right career decisions. Today, Cetking has spread its wings across India with online presence. In Classroom we have more than 5 centers and over 5,000 students, successfully making it to some of the most prestigious institutes in India. In the field of management entrance education, Cetking boasts of being "student friendly" institution, providing a platform for students to further their careers. We believe in bringing self-awareness to our students, because only then can they truly know their own path to career and future success. Our motto is to be with our students, to mentor, motivate, guide and accompany them in their educational journey, till they cross the milestone of their coveted entrance examination. We nurture aspirations and facilitate achievement, and it fulfils our purpose – to ensure, for the next generation, a successful and rewarding future.
100% Money Back

Guaranteed Admission

in top 50 B schools

Shortcut workshops

Use our shortcut and increase your score by upto 40 Marks

Mock Series

Increase your score by upto 20 marks
Our toppers
Cetking elite students who have excelled by hardwork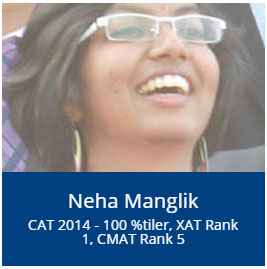 Neha Manglik
CAT 100%iler, XAT 100%iler
"The shortcuts are very well designed & helped me improve my speed tremendously"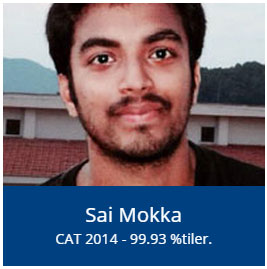 Sai Mokka
CAT 99.93%iler, CAT 99.93%ile
"Rav Sir is indirectly the reason for my success"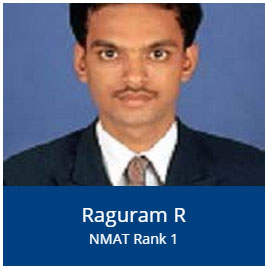 Raghuram R
NMAT Rank 1, NMIMS
"The course is very well structured n shortcuts are too good"
Recent Posts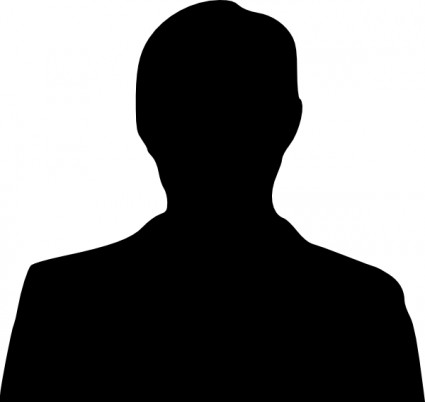 Sabyasachi Nishank
CAT 99.87%ile
"Tests, schedule and shortcuts helped me crack it"
Latest in news
Important information about exams and preparation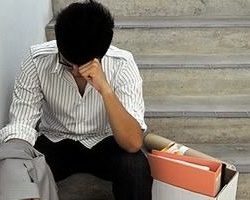 I was taking a workshop at a B School in Mumbai when I was shocked to see that hardly 5 students out of the batch of 120 were willing to come forward to speak on the topic which made me remember ASSOCHAM study about quality of students doing MBA in India. In the last five[…]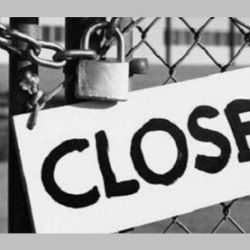 An MBA, or Master in Business Administration degree, is an internationally recognised passport to a successful management career. Designed to broaden your horizons and build on your strengths, it takes into account all the major aspects of business: marketing, finance, accounting, quantitative methods, IT, organisational behaviour & human resource management, operational & strategic management, research[…]
Previous
Next