Dear Aspirants
As per recent Newspaper Articles, in the coming years there will be a surge in the Employment opportunities provided by Banking and Insurance Sector.
The written Examination of LIC AAO Exam was concluded yesterday and now the time comes to gear up oneself for the upcoming Examinations of the year. A large number of Examinations are in front of us and hence, one should be familiar with the Upcoming Exams of the year.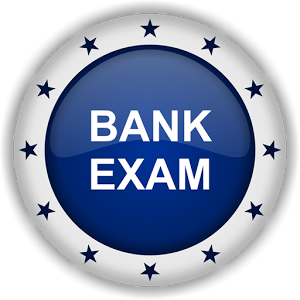 In the previous year also banking sector provided employment to huge number of candidates. There are many candidates who appeared for these exams last year also, but did not make it to the list of selected candidates. Fellows don't lose hope because the coming year is going to provide you with many opportunities to get employed.
The Banking sector in the year can have the following Exam:
State Bank of India PO Recruitment
The Banking Exams in would start with the much awaited and much desired State Bank of India (SBI) releasing its notification for the post of Probationary Officer (PO) by April.
Following SBI PO Notification, SBI Clerk is also expected to come in May/June. SBI Associate vacancies, if comes, can be expected in the month of September.
Reserve Bank of India Assistant & Grade B Officer Recruitment
Next in line would be Reserve Bank of India releasing Notification for Assistant Cadre and Grade B Officer as well. The RBI Assistant Cadre is state based recruitment, while Grade B Officer is pan India.
RBI Assistant and RBI Grade –B Officers Notification is expected to come in July and August respectively.
IBPS PO, Clerk & SO Recruitment
IBPS has already released the Calendar for CWE –VI in January for participating Organizations. The notification will be released by IBPS on behalf of Public Sector Banks, which recruits in vast number.
Firstly IBPS PO/MT –VI notification will come in August /September. That was followed by IBPS Clerk – VI notification in October.
Note: In IBPS PO-VI and IBPS Clerk-VI, the CWE written exam will be done in 2 phases i.e. Preliminary and Main Exam.
According to the IBPS Calendar, the tentative dates of Examination are following:
IBPS PO VI –
1. Prelim Examination – October.
2. Mains Examination – November
IBPS Clerk VI –
1. Prelim Examination – December
2. Mains Examination – December, January
For Regional Rural Banks, according to the IBPS calendar, the notification would get released in due course. However, last year IBPS RRB – V notification was released in the month of June.
Recruitment notification of Specialist Officers by IBPS is expected to come in December. And a single Exam will be taken in the written phase.
IBPS SO VI –
Single Examination – 28 & 29 January
Apart from that, recruitment for NABARD Assistant Manager and IDBI Executive & Assistant Manager are some other bank recruitments, for which you can expect notification.
Now-a-days Banks have also started to recruit PO through one year Manipal PO Programme. The banks which recruit through Manipal are Andhra Bank, Bank of Baroda and Syndicate Bank, IDBI Bank, ICICI Bank.
Bank of Baroda Manipal PO advertisement is expected to come in May. Andhra Bank and Syndicate Bank are already doing their recruitment process for this year, but for the next year, you can expect notification in November/December.
Now let's move to Insurance Recruitment in India
The famous Life Insurance provider i.e. LIC has already released its notification for AAO and the exam will be conducted in the month of March.
However, for the next year it is expected that LIC will release its advertisement in December.
Among the general Insurance providers, NICL (National Insurance Company Ltd.) is expected to release vacancies for Assistants and Administrative Officers in June/July.
Oriental Insurance Company Ltd. may also conduct recruitment of Assistant and AO (Administrative Officer) for which one can expect notification in June/July.
Other Insurance Companies like UIIC (United India Insurance Company) and NIACL (The New India Assurance Company Ltd) can also release recruitment Advertisement in July/ August.
There is always a next time.
Thanks!