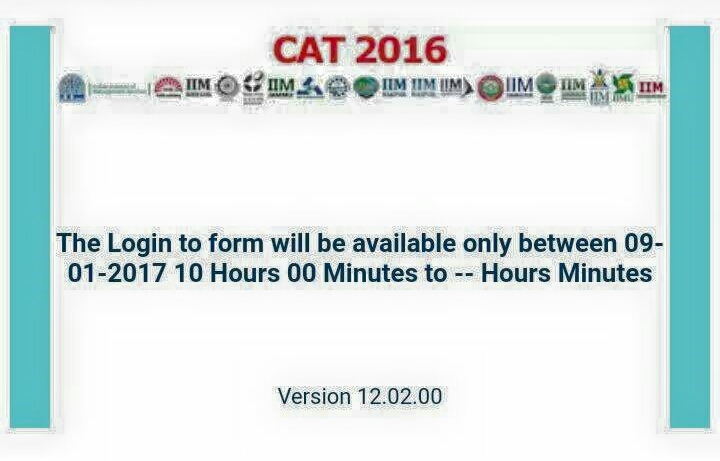 The results for the Common Admission Test (CAT) 2016 is expected on 09th Jan 2017 at 10 am on the official website iimcat.ac.in. The exam was conducted on December 4 in two sessions for admission to various management programmes of IIMs.
Infact next week all major results are expected for CAT SNAP and NMAT.
In order to check the results, the candidates should visit the official website and click on the link, 'CAT Results 2016'. Thereafter, the candidates must enter the necessary details. After submitting them, the results will be displayed on the screen. The candidates must take a printout for future use.
The candidates will also be intimated individually through SMS. The score card will be valid till only December 31, 2017. The selection process may include Written Ability Test (WAT), Group Discussion (GD) and Personal Interviews (PI).
CAT 2016 first cut analysis slot 1
Students speak:
"Quant was very easy as said by Cetking in class " – Vishal
"Main deciding factor will be DILR" – Rahul
"RC was lengthy but easy" – Divya
Key changes in the exam:
– No change in the paper pattern 34 32 34 questions
– No major change in level of difficulty: verbal quant doable and DILR difficult
Verbal
Overview: The level was doable like last year. One can easily touch attempt of 25 out of 34.
Ideal Attempts and Cutoffs:
99%ile 25 attempts and 90%ile 17 attempts
DILR
Overview: level of difficulty was high but not as high as last year paper. 2 sets out of 8 were manageable.
Ideal Attempts and Cutoffs:
99%ile 20 attempts and 90%ile 12 attempts
Quant
Overview: The level of difficulty was easy with many questions as sitters. Cetking shortcuts were easy to apply on most of the questions.
Ideal Attempts and Cutoffs:
99%ile 24 attempts and 90%ile 16 attempts
Overall attempts and cutoffs
99%ile 70 attempts and 90%ile 50 attempts
Note: Accuracy plays important role so these cutoffs are based on 85% accuracy assumption.
---
CAT 2016 first cut analysis slot 2
Students speak:
"Quant much more easier than **** classes mocks" – Hetal
"Could only solve 3 sets out of 8 in DILR" – Manish
"RC was difficult with close options" – Andrea
Key changes in the exam:
– level of difficulty close to slot 1.
– compared to slot 1 verbal was little difficult while DILR was slightly easy
– No change in the paper pattern 34 32 34 questions
– No major change in level of difficulty as compared to last year.
Verbal
Overview: The level was doable like last year. One can easily touch attempt of 23 out of 34.
Ideal Attempts and Cutoffs:
99%ile 24 attempts and 90%ile 16 attempts
DILR
Overview: level of difficulty was high but not as high as last year paper. 2 sets out of 8 were manageable.
Ideal Attempts and Cutoffs:
99%ile 22 attempts and 90%ile 14 attempts
Quant
Overview: The level of difficulty was easy with many questions as sitters. Cetking shortcuts were easy to apply on most of the questions.
Ideal Attempts and Cutoffs:
99%ile 24 attempts and 90%ile 16 attempts
Overall attempts and cutoffs
99%ile 70 attempts and 90%ile 50 attempts
cat 2016 question paper with solution pdf
cat 2016 answer key
cat previous year question paper with solution free download
cat paper pattern 2016
cat sample paper 2016
cat questions 2016
cat mock test 2016
cat preparation paper test 2016