Maharashtra MBACET Free Mock 1.0 question paper PDF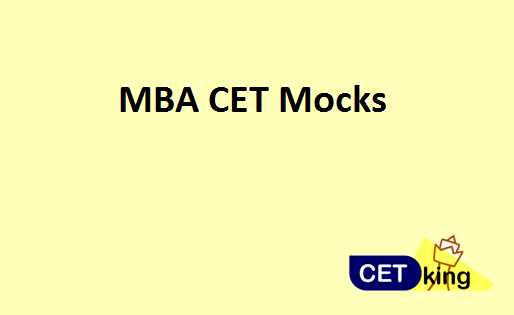 Some of you will be surprised to see this mock as it contains only 50 questions. considering you have just started the preparation Solving even 100/200 questions will be daunting task. So CETking always start small mocks with gradually pick up pace. So dont worry sit back and go through this mock.
It will take 2 weeks for the books and paper based mocks to come. So we are starting off with online mocks for the time being.. First Mock 1.0 is free for all to take. Rest all mocks will be available for CETking Students only.
Step 1 Pre mock strategy video:

Step 2
Cetking MBA CET Mock 1.0 question paper time 30 minutes
Download mock here > https://drive.google.com/file/d/0B42JG9RNBrILaU1YSHJwSDhzWFE/view?usp=sharing
Step 3
Cetking Mock 1.0 question paper solution:
Download solution here > https://drive.google.com/file/d/0B42JG9RNBrILU0xLWl96RzVSVGc/view?usp=sharing
Step 4
Post mock analysis video:

Maharashtra CET Free Mock 1.0 question paper PDF