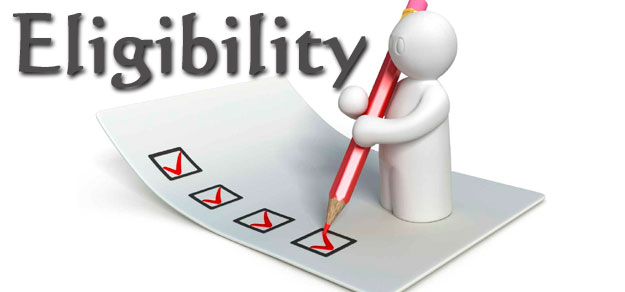 CAT 2016 Detailed Eligibility Criterion
Before starting with the CAT 2016 preparation or registration; candidates must ensure that whether they are eligible for CAT 2016 as prescribed below.
Candidates completing their graduation degree in any field are eligible to apply for CAT 2016.
Desired candidates of CAT 2016 should have achieved a minimum score of 50% marks or equivalent CGPA only if the candidate lays in general category. For reserved categories the minimum score should be 45% marks.
The candidates currently in the final year of graduation can also apply for CAT 2016 provided that they should qualify the exam with the given ELIGIBILITY CRITERIA.
Reservation of Seats for CAT 2016:
SC Candidates seats: 15%

ST candidates seats: 7.5%

OBC seats: 27%

Other seats: 3%

Candidates from EBC (Economic Backward Class) fall under no reservation or general category.
Note: The above percentage criterion is a matter to change as per the year by Indian govt.
Important Note:
Candidate's percentage of marks in their respective graduation/degree will be calculated on the basis of rules followed by their respective institution or university from where the candidate is obtaining their degree.

In case the candidates are falling under the category of grading system i.e. CGPA instead of marks, the conversion of grades/CGPA into percentage of marks must be carried out. The conversion would be carried according to the rules of the university/ institution from where the candidates are appearing.

Candidates currently preparing for their final year exams of their respective graduation fields and those who have already completed with all the exams of their graduation and are waiting for their results can also apply. But candidate should remember that if selected, such candidates will be allowed to appear for CAT 2016, only if they submit a certificate stating that the candidate meets all the requirements for obtaining the bachelor's degree/equivalent qualification before the date of the issue of the certificate. This certificate should be issued on or before June 30, 2016, from the Principal / Registrar / Administrator of her / his College/ Institute.

IIMs may conduct an eligibility test at various stages of the selection process of candidates. The details of the above conducted eligibility test is provided at the official website of IIMs i.e. https://www.iimcat.ac.in.

Applicants should notice that the mere fulfillment of minimum eligibility criteria cannot ensure their consideration for short listing by IIMs. Prospective candidates must record a valid and unique email account and a phone number throughout the selection process.
List of Equivalent Qualifications:
Candidate must hold a Bachelor's degree in Engineering or Bachelor's degree in Technology (i.e. 4 years after 10+2/Post B.Sc./Post Diploma ) renowned by MHRD/UPSC/AICTE Institutions or University

Any Qualification recognized by Association of Indian Universities New Delhi, which is equivalent to a Bachelor's Degree awarded by UGC recognized University/Institutions.

Candidate having Degree or graduation area which is equivalent to BE or BTECH (for e.g. instead of BE/ BTECH candidate holds 3 years BSc + 2 years MSc ) are also eligible for CAT 2016.

Cases not covered above equivalency certificate to be produced from Association of Indian Universities New Delhi.