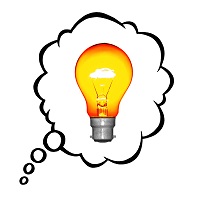 CAG Shashi Kant Sharma gets honorary professorship in Nanjing Audit University (NAU),China.
Four Indian-Americans honoured with 2016 Great Immigrants Award in US
Union Cabinet approves MoU between UPSC and Bhutan"s Royal Civil Service Commission
World Bank President Jim Yong Kim meets PM Modi
Rodrigo Duterte sworn in as Philippines" president
Railway Minister launches online grievance redressal system – Nivaran
Human Resources Development Minister Smriti Irani has launched teacher education portal Prashikshak", for District Institutes of Education and Training in New Delhi.
India's first integrated Defence Communication Network (DCN) has been launched by Union Defence Minister Manohar Parrikar in South Block, Delhi.
Anti-submarine torpedo Varunastra inducted in Navy
Marathi literary scholar Dr. Ramchandra Chintaman Dhere (86-year) passed away after prolonged illness in Pune, Maharashtra.
Railway Ministry to install CCTV cameras at 1000 stations
India supplies 60 modern passenger coaches to Bangladesh Railway
Viswanathan Anand honoured with "Honoris Causa" Doctor of Science degree
Sameer emerges fastest athlete of Nat"l Inter-state Athletics
Kerala Government Bans e-cigarettes , Punjab was the first state to ban e-cigarettes .
PM Modi's 'Mann Ki Baat' To Be Broadcast In Bangladesh
India Post Payments Bank Proposal Gets Cabinet Nod
Indigenously Built Tejas Inducted into IAF
SBI Launches SBI Digital Village , State Bank of India has embarked on transforming the villages into cash less eco-system, by adopting them as SBI Digital Villages.
Ravi Shastri Resigns from ICC
Major General Per Gustaf Lodin of Sweden takes over as Chief Military Observer and Head of Mission for the United Nations Military Observer Group in India and Pakistan.
Sports Ministry Grants Recognition to Paralympic Committee of India after the International Paralympic Committee (IPC) announced temporary lifting of suspension on it.
President Pranab Mukherjee has presented the Dr. Bidhan Chandra Roy national awards for 2008, 2009 and 2010 at Rashtrapati Bhavan.
Second BRICS Youth Summit concludes in Guwahati , The theme of the summit was "Youth as bridge for intra-BRICS exchanges". The summit was inaugurated by Assam Chief Minister Sarbananda Sonowal.
SBI secures 4,200 crore rupees ($625) million from World Bank for solar program
India ranks 35th in 2016 Logistics Performance Index: World Bank Report
Lewis Hamilton wins 2016 Austrian Grand Prix of F1.
1st meeting of BRICS Working Group on Energy Saving and Energy Efficiency begins in Visakhapatnam
India's first Commercial Court and Commercial Disputes Resolution Centre inaugurated in Chattisgarh
Punjab Government launches Rapid Rural Police Response System
The International Monetary Fund (IMF) has warned that United Kingdom's decision to leave the European Union (EU) has created significant uncertainty. The uncertainty is likely to dampen growth in the near term, particularly in the UK, but with repercussions for Europe and the global economy.
PM Modi attends martyrdom anniversary of Baba Banda Singh Bahadur.
The National mineral exploration policy has been unveiled to adopt comprehensive exploration of non fuel and non coal mineral resources.
Prime Minister Narendra Modi met the athletes who will represent India at the forthcoming Olympic Games in Rio de Janeiro.
President inaugurates smart village pilot project at Rashtrapati Bhavan Former French Prime Minister Michel Rocard passes away.
Holocaust survivor Elie Wiesel passes aw
FPI (Foreign portfolio investors )invests over Rs 3,700 cr into Indian equities in June
India to host world's first Mixed Martial Arts (MMA) "Super Fight League"
Double bonanza for India at the Canada Open Grand Prix Badminton as B Sai Praneeth and men"s doubles pair of Manu Attri and B Sumeeth Reddy clinched twin crowns.
The International Cricket Council (ICC) has approved a change to the Decision Review. System (DRS) playing condition relating to the Leg before wicket (LBW) "Umpire"s Call".
Noel Neill, first actor to play Lois Lane in Superman, dies.
Javeline thrower Annu Rani bettered her national record with a 59.87m throw at the 56th National Inter-State Senior Athletics Championships in Hyderabad.
Madhav Dhekane took over as Director of ISRO Inertial Systems Unit.
Hero MotoCorp inked 3-year wage agreement with Gurgaon workers.
CCEA allows Axis Bank to raise foreign shareholding to 74%.
TripAdvisor appoints Gary Fritz as president for APAC.
SBI Card launches premium credit card 'Elite'
NPA-saddled banks trying to raise money from sale of non-core assets, global credit information company Trans Union has raised its stake in its Indian subsidiary Cibil to 77.1 per cent by buying out ICICI Bank and Bank of Baroda's holding in it.
World"s largest charkha unveiled at Delhi airport
The Supreme Court-appointed green panel Environment Pollution Control Authority (EPCA)has recommended high pollution cess of up to 25% on the cost of diesel cars above 2,000 cc.
The President of India has inaugurated Swami Vivekanand Sabhagar at Kathak Kendra of Sangeet Natak Akademi in New Delhi.
Rajasthan becomes first state to introduce minimum wages for part time workers.
TRAI launches "Myspeed app to track mobile data speed.
Veteran communist leader Romesh Chandra passed away.
Niranjan wins eight medals in IWAS(International Wheelchair and Amputee Sports) World Games
Prakash Javadekar takes charge of HRD ministry
Deepak Singhal becomes new Chief Secretary of UP
Namami Gange programme for cleaning of river Ganga has been launched by Water. Resources Minister Uma Bharti from Haridwar.
Odisha government doubles prize money of Unesco Kalinga prize.
Non-urea fertiliser prices slashed by up to Rs 5,000/tonne
Govt forms panel to examine desirability and feasibility of new financial year.
Dipa Karmakar becomes first Indian gymnast to bag "World Class Gymnast" award.
India, S Africa sign MoUs in four areas of co-operation – Information and Communication technology, Tourism, Grass root innovation and "art and culture".
Film festival on wildlife has begun in Shimla
India-Mozambique ink three agreements – drug trafficking, pulse trading and sports.
Google buys France-based startup Moodstocks
India sets up apparel training centre in Nigeria
S K Kohli appointed as the chief defence accounts auditor
Ramraje Naik Nimbalkar re-elected as Maharashtra Council Chairman.
Maharashtra Chief Minister Devendra Fadnavis has expanded his council of ministers, inducting 11 ministers, including 10 new faces.
Noted music director Om Prakash Sonik (77-year) passed away in Mumbai.
South African writer Lidudumalingani Mqombothi wins 2016 Caine Prize
Radhika Menon: First woman to receive Award for Exceptional Bravery at Sea.
Centre constitutes cyber cell to check online abuse.
Union Government launches KVK (Krishi Vigyan Kendra) portal for monitoring of farm centres.
Kerala Government imposes 14.5% fat tax on junk food
Govt to clean 10 iconic places under "Swachh Bharat Mission"
West Bengal to set up three biotechnology hubs – Bardhaman, Kalimpong and Medinipur
DRDO inks pact with IITs for Centre for Propulsion Technology.
Vishal Kapoor to be the new CEO of IDFC MF
Pakistani philanthropist Abdul Sattar Edhi passes away.
Tathagata Roy sworn-in as acting Governor of Arunachal Pradesh
Andy Murray won the 2016 Wimbledon title in men"s singles.
Serena Williams won the 2016 Wimbledon title in Women"s singles.
Lewis Hamilton wins 2016 British Grand Prix of F1
DRDO inks MoA with IITs Bombay & Madras for Centre for Propulsion Technology.
Nimi Sunilkumar wins Gourmand World Cookbook Award.
SIDBI partners with Yes Bank for loan guarantee under World Bank scheme.
ICICI Securities has topped the Initial Public Offering (IPO) league table in the first half of 2016.
Portugal win Euro 2016 football championship
World Population Day – 11 July
Sanjay Gupta appointed Konkan Railway CMD
Legendary football coach Amal Dutta passes away in Kolkata
Srinivasan K Swamy to get Advertising Agencies Association of India (AAAI) Lifetime Achievement Award
Sushila Karki confirmed as Nepal's first woman Chief Justice
India, Tanzania signed five agreements
NABARD celebrates 35th foundation day
Union Law and Justice Minister Ravi Shankar Prasad has announced to launch the postal payment bank from September this year. Postmen across the country will be provided 1.30 lakh hand-held devices and will function more like mobile ATMs in the rural belt of the country.
UP creates world record by planting over 5 cr saplings in ten hours.
Delhi govt approves proposal to continue 50 % subsidy on electricity bills.
First woman Chief Justice of Nepal Sushila Karki takes oath
Govt launches Intensified Diarrhoea Control Fortnight by J.P.Nadda
Swachh survey will be extended to 500 cities: According to Union Urban Development Minister M Venkaiah Naidu Swachh survey will be extended to 500 cities, which have population over one lakh. States, cities, panchayats should give awards so that it becomes a movement.
Nimi Sunilkumar wins Gourmand World Cookbook award
Indian Hockey Men's" & Women's"squads for Rio Olympics have been announced. Goalkeeper P R Sreejesh will captain the Men"s team and the experienced Sushila Chanu will lead the Women"s squad.
Indian Navy has commissioned INS Karna, an independent base of Marine Commandos(MARCOS) at Bheemunipatanam Naval Base, Visakhapatnam, Andhra Pradesh. INS Karna has been commissioned by Chief of Naval Staff Admiral Sunil Lanba.
IDFC Bank (Infrastructure Development Finance Company) has announced to acquire micro finance institution Grama Vidiyal in an all-cash deal. The bank has obtained in-principle approval from the Reserve Bank of India for the deal. The acquisition gives IDFC Bank access to Grama Vidiyal"s 12 lakh customers across 7 States, besides giving it 319 branches across 65 districts in these States.
The Income Tax department has widened the ATM-based validation system for filing of online Returns by taxpayers.
HDFC Bank"s Aditya Puri named best banking CEO in Asia
The Supreme Court ordered the restoration of former Chief Minister Nabam Tuki"s Congress government in Arunachal Pradesh.
Union minister for Minority Affairs Najma Heptullah tendering her resignation and Mukhta Abbas Naqvi being given independent charge of that Ministry.
Railways launch time-tabled Auto Express from Gurgaon to Nidvanda to ensure faster delivery of cargo. It is the first time-tabled auto car freight train service between Gurgaon and Nidvanda (Bangalore).
Maharashtra police has launched four mobile apps for timely intervention into emergency situations. The four applications Pratisaad Ask, Police Mitra, Vahanchoritakrar and Railway helpline app were launched by Chief Minister Devendra Fadnavis in Nagpur.
India, Bangladesh sign deal for construction of coal fired power plant . It is the biggest project under bilateral cooperation that would mark the transition from electricity export to generation level.
Theresa May becomes new British Prime Minister
Ashok Patnaik appointed new National Intelligence Grid (NATGRID) chief
Nabam Tuki takes charge as Arunachal Pradesh CM
K V R Murthy new CMD of Jute Corporation
CCEA approves disinvestment of 15% paid-up equity in National Building Construction Corporation Limited (NBCL)
Revised norms of ticket cancellation charges and bars airlines from levying additional amount for refund process are coming into force from August 1.
Pokhara-New Delhi direct bus service launched.
Spanish-made Talgo has become the fastest train in the country 180KM/Hr . In a trial conducted by Indian Railways on the Mathura-Palwal route, Tago clocked a speed of 180 kms per hour and covered 84 kms in 38 minutes.
Bombay Stock Exchange(BSE) is introducing "Paperless SIP" that would allow mutual fund investors to make transactions through various modes of payments.
SBI signs MoU with IIT Bombay to promote startups
Rajesh Kumar Chaturvedi appointed as CBSE Chairman.
15 July: World Youth Skills Day.
The Special Investigation Team (SIT) on black money headed by retired Justice M B Shah recommends ban on cash transactions above 3 lakhs.
In an effort to improve customer service, the RBI has asked banks to exchange up to 20 pieces of soiled currency notes with a maximum value of Rs 5,000 over the counter, free of charge. If the number of notes to be exchanged is more than 20, banks can levy service charge.
Emirates based in Dubai named world"s best airline in 2016 Skytrax awards.
Hockey Olympian Joe Antic passes away
India first country to become YAWS-free . Union Health Minister JP Nadda received an official citation from the World Health Organisation and the UNICEF for Elimination of Maternal and Neonatal Tetanus and for being YAWS-free.
Kerala Chief Minister Pinarayi Vijayan has launched SV.CO, purportedly world"s first digital student incubator, as a digital makeover of the Startup Village in Kochi.
GM Harika Dronavalli wins Fide Women"s Grand Prix trophy in China.
Nalanda Mahavihara enters UNESCO"s World Heritage Site list.
Madhya Pradesh becomes first state to have Happiness Department.
Country's first industrial park for women entrepreneur to come up in Uttarakhand.
BHEL commissions 250 M W power plant in Gujarat
The world's first hospital on a train The Lifeline Express (Magic Train) of India, celebrates 25 years of service to the poor and underprivileged masses of rural India. In 1991 there were 3 coaches in the train which provided medical facilities to poor and rural people where there were no hospitals available.
Davis Cup: India take 2-0 lead against South Korea
India jumps 11 places to 152nd in football rankings
Terrapin 3 Acquisition Corporation acquires Yatra Online for $218 mn
Tata Advanced Systems signs deal with Bell Helicopter , signed an agreement to work together in support of India's aviation and defense modernization initiatives.
"Ramayana month" begins in Kerala
A book titled Courage & Commitment: An Autobiography by Margaret Alva
Pema Khandu sworn in as the 10th Chief Minister of Arunachal Pradesh
Union Commerce Ministry launches e-marketplace portal for goods procurement
11th Asia-Europe Meeting Summit (ASEM) Summit issues Ulaanbaatar Declaration
Navjot Singh Sidhu resigns from Rajya Sabha
18th July: Nelson Mandela International Day
RBI sets up an Inter-regulatory Working Group on Financial Technology and Digital Banking
Sovereign Gold Bond scheme opened for subscription
Coimbatore-based Air Carnival commences operations , Low cost airline with pink and white themed Air Carnival has been launched its operations with its maiden flight from Coimbatore to Chennai.
NGT asks Delhi Transport Authority to de-register 10 year old diesel vehicles
Over 14 lakh LPG connections released under PMUY
Dabur and DRDO unit tie up for high altitude medicinal plants.
India beat South Korea 4-1 in Davis Cup
Dipika and Saurav Ghosal clinch National Squash tittles in National Squash Title at Mumbai
Guruprasad Mohapatra appointed as Chairman of Airports Authority of India
The World Bank has confirmed New York University economics professor Paul Romer (60-years) its next chief economist.
India"s first e-court opened at Hyderabad High Court
The Indian Railways has initiated process to launch the Terrain Imaging for Diesel Drivers- Infrared Enhanced Optical and Radar Assisted (Tri-NETRA) system to avoid train accidents.
allocates Rs 22,915 cr capital to 13 PSU banks for FY17
Turkish musician Kudsi Erguner named UNESCO Artist for Peace
Legendary playback singer Mubarak Begum passes away
Pakistan's Yasir Shah scales number one spot in ICC Test rankings
Rohit Khandelwal becomes first Indian to win Mr. World title
Nigerian journalist wins BBC World News Komla Dumor Award
Canada to conduct world's first Zika vaccine test on humans
All gram panchayats to be connected through Optical Fibre Cable by 2018: Govt Report
Chief Election Commissioner launches SVEEP portal in Hindi Language , SVEEP Portal is a web based application, accessible to the Chief Electoral Officers and all other stakeholders and serves as a window for easy accessibility of various initiatives of the Commission.
India to host BRICS Policy Planning Dialogue on July 26 in Bihar.
Hockey legend Shahid passes away
IMF cuts UK growth forecasts for next year after Brexit vote
Malcom Turnbull sworn in as Australia"s PM
Steve Elworthy appointed as the Managing Director of 2019 World Cup
Turkey declares three-month state of emergency
Cabinet approves establishment of new AIIMS at Gorakhpur
IIT Council to provide opportunity to foreign students to study in IITs
Aadhaar Must For Getting UGC Fellowship Or Scholarship
The Great Derangement: Climate Change and the Unthinkable Book by: Amitav Ghosh
NASA announces discovery of 104 new planets outside solar system
Oldest and last Babri litigant Hashim Ansari passes away
BCCI conducts English language and communication skills Course for Umpire .
appoints Ajay Bhushan Pandey UIDAI CEO
Federal Bank ties up with Reliance Jio Money
IRCTC joins hands with SBI to promote rail ticketing
Odisha govt forms judicial panel for reforms in Jagannath temple management
Centre forms panel to prepare draft bill on Ganga river
India and Japan has signed a Social Security Agreement
Kerala Tourism has secured two Gold Awards at PATA awards
Former French cyclist Dominique Arnaud passes away. The Court of Arbitration for Sport (CAS) dismissed a Russian appeal against a ban imposed by athletics governing body the IAAF over state-run doping, barring the country"s track and field team from the Rio Games.
Corporation Bank launches "Green PIN" facility.
HDFC ERGO enters into bancassurance tie-up with Shamrao Vithal Co-operative (SVC) Bank.
RBI to monitor banks on customer rights
Ganesh Singh appointed as Head of JPC for Land Acquisition Bill
Legendary artist Syed Haider Raza passes away
India ranks 110th on Sustainable Development index
Film festival on Mother Teresa in India and abroad
The department of Industrial Policy and Promotion (DIPP) has organized a day-long conference on Startup India in New Delhi.
Foundation stone laid for MSME technology center in Visakhapatnam
A 3-day meeting between BSF & Border Guard Bangladesh (BGB) begins in Agartala
Kerala Government launches first ever Water Metro project in the country
First green rail corridor opens in Tamil Nadu
Motorcycle rally "Ride for Accessibility" flagged off in Delhi
Maharashtra CM launches pilot project of e-complaint system.
NSE revamps board appoints three new public interest directors
Goutam Ghose, Bappi Lahiri conferred Bengal's 'Mahanayak Award'
Neeraj Chopra becomes 1st Indian to set world record in Jr athletics Championship
Rs 2,048 crore sanctioned under 'Swadesh Darshan' scheme
Lewis Hamilton wins 2016 Hungarian Grand Prix of F1
ITC appoints Sanjiv Puri as COO
Feliciano Lopez wins 2016 Swiss Open Gstaad
Indian shooters Manavaditya and Anant clinch Bronze in Junior World Cup in Italy
Nepal Prime Minister Khadga Prasad Sharma Oli resigned
RBI imposes penalty of Rs 5 cr on Bank of Baroda in the alleged Rs. 6,100-crore forex related irregularities that were observed in October.
Kargil Vijay Diwas : 26th July'
Budha Rashmi Mani appointed as DG of National Museum
First Water Metro of India launched in Kochi
IRCTC offers Rs 10 lakh insurance cover for passengers at a premium of one rupee from September 2016.
Sangita Kalanidhi" award for ace violinist Avasarala Kanyakumari
Flipkart"s Myntra acquires Jabong $70 million
Ravichandran Ashwin becomes No 1 Test bowler
Oldest elephant in Kerala set to enter Guinness World Records
Bezwada Wilson and TM Krishna win Ramon Magsaysay Award for 2016
Odisha announces Rs.60 lakh special incentive for Rio Olympic qualifiers
Oldest elephant in Kerala set to enter Guinness world records
Govt approves Rs 1,601 crore for Himayat programme in J&K
Sharad Pawar to step down voluntarily as Mumbai chief from Mumbai Cricket Association .
Lok Sabha passes Child Labour Amendment Bill . This bill prohibits employment of children below 14 years in all occupations except in family business, with the provision for the imprisonment of up to two years for any violation.
SBI use IOC kisan seva centres to serve farmers
Haryana Government has decided to set up de-addiction centres in the premises of Jails of the
"East Bengal" to honour Milkha Singh with Bharat Gaurav award
RBI imposes Rs 27 crore penalty on 13 banks for FEMA violations
SBI launches debit card-less instant money transfer facility
Father of Hybrid Sorghum Neelamraju Ganga Prasada Rao passes away
Eminent writer and social activist Mahasweta Devi (90-year) has passed away at a private hospital in Kolkata.
The International Olympic Committee"s new television channel (IOC) will launch after the end of Rio Olympics, 21st August.
Railway Board Chairman A K Mittal gets 2-year extension
The European Union appoints chief Brexit Negotiator
Democratic candidate Hillary Clinton accepts US presidential nomination.
3rd India Education fair begins in Dhaka
Four new writers get Jananpith "Navlekhan" award , Amlendu Tiwari (Parityakt), Balram Kawant (Sara Morila), Om Naagar (Nib Ke Chire Se) and Tasneem Khan (Yeh Mere Rahnuma).
West Bengal tourism department launches app.
Russian Olympic team heads to Brazil for Rio Olympics.
Bastian Schweinsteiger retires from international football.