IBPS Recruitment
8800 plus management trainees/ probationary officer postions across nationalised (govt) banks.
Exam syllabus same as MBA entrance esp like NMAT SNAP and CET.
Institution of Banking Personnel Selection (IBPS) invites Online Application for CWE PO/MT-VI  for the post of 8822 Probationary Officer/ Management Trainee in Nationalized Banks and Any other bank or financial institution. Common Written Examination will be conducted online by the Institute of Banking Personnel Selection (IBPS) tentatively in October/ November 2016. Apply Online before August.
Participating Organisations: Allahabad Bank, Canara Bank, Indian Bank, Syndicate Bank, Andhra Bank, Central Bank of India, Indian Overseas Bank, UCO Bank, Bank of Baroda, Corporation Bank, Oriental Bank of Commerce, Union Bank of India, Bank of India, Dena Bank, Punjab National Bank, United Bank of India,  Bank of Maharashtra, ECGC, Punjab & Sind Bank, Vijaya Bank, Bharatiya Mahila Bank, IDBI Bank Any other bank or financial institution.
Job location: All India
Job Details:
Post Name: Probationary Officer/ Management Trainee (PO/MT)
No. of Vacancy: 8822 Posts
Categories wise Vacancies:
SC: 1338 Posts
ST: 665 Posts
OBC: 2319 Posts
UR: 4500 Posts
Eligibility criteria for IBPS Recruitment:
Educational Qualification: A degree (Graduation) in any discipline from a University recognized by the Govt. og India or any equivalent qualification recognized as such by the Central Government. The result should have been declared on or before 13.08.2016.
Nationality: Indian
Age Limit: 20 to 30 years (As on 01.07.2016)
Age of Relaxation:
Scheduled Caste/ Scheduled Tribe: 5 years
Other Backward Classes: 3 years
Persons With disability: 10 years
Selection Process: Selection process will be based on Online Preliminary Examination, Main Examination & Personal interview.
Application Fee:
For SC/ST/PWD/EXSM Candidates : Rs.100/-
For All Others Candidates: Rs.600/-
The payment can be made by using Debit Cards (RuPay/Visa/MasterCard/Maestro), Credit Cards, Internet Banking, IMPS, Cash Cards/ Mobile Wallets by providing information as asked on the screen.
How to Apply: Candidates are required to apply online through IBPS website
http://www.ibps.in/ between  26.07.2016 to  13.08.2016
Important Dates to Remember:
Starting Date For Submission of Online Application: 26.07.2016
Last Date For Submission of Online Application: 13.08.2016
Date of Online Payment of Application Fees: 26.07.2016 to 13.08.2016
Download of  of Call letter for Preliminary Examination: October 2016
Date of Online Examination Preliminary : 16.10.2016, 22.10.2016 & 23.10.2016
Date of Online Examination (Main): 20.11.2016
Important Links:
Detail Advertisement Link:
http/www.ibps.in/wp-content/uploads/detailed_advertisement _for_CWE_PO_MT_VI.pdf
Apply online:  http:// www.ibps.in/cwe-po-mt-6/
Part 1 – Increase your score by 10 marks in IBPS 2016 with free workshop video

Part 2 – Increase ur score by 10 marks in IBPS 2016 with free workshop video

—————————————————————–
Increase ur score by 10 marks in IBPS 2016 with free workshop videos.. Register here VVV

—————————————————————–
501 must do Computer Awareness questions
Download these 501 must do Computer Awareness questions. This will be helping you in Computer Awareness Preparation for IBPS SSC and other entrance exams.http://cetking.com/501-must-do-computer-awareness-questions-for-ibps-ssc-other-exams/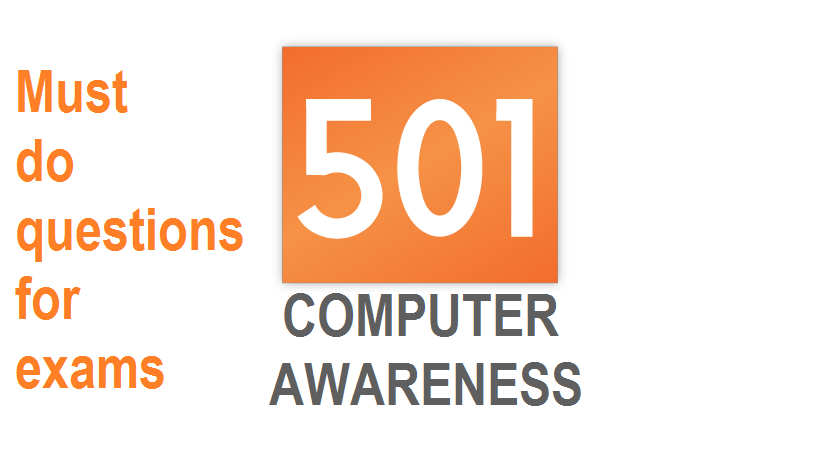 —————————————————————–
Important tips for IBPS Mains
IBPS PO V Main examination is scheduled on 31st October 2015. A large number of students who are looking for bank jobs applied for the examination. Ever since the start of the recession in IT companies, college graduates have started looking for options that offer job security. So is the reason many graduates are likely to choose the government jobs, especially bank jobs over high-paying private sector jobs. All the aspirants who have qualified in the preliminary exam are preparing for IBPS PO V Main exam as the exam is coming nearer. Students should use smart techniques to qualify in the examination. Candidates who are appearing for the exam should know that last minute revision is very important to crack the exam. Here are some last minute tips to qualify in the Exam
1. Time Management:
It is the very important for the candidate who are preparing for the exam. As the examination is for 2 hour it is difficult to complete all sections and you will get 45 seconds on and average to complete 1 question as it contains a total of 200 questions. So, do not waste a single second. Fix up a strategy ie allocate time per section and dont let that falter in the exam. given in the table below is the ideal allocation of each section.
2. Remember the sectional cutoffs:
Remember that you have to manage 6 different cutoffs during the exam. Quant, Verbal, Logic, GK, Computers and Overall. Tentative cutoffs are given in the table below.
| | | | | |
| --- | --- | --- | --- | --- |
| Section Name | Questions | Time allocation | Ideal Attempts | Expected cutoffs |
| Reasoning | 50 | 30 | 25 | 12 |
| General Awareness | 40 | 12 | 15 | 10 |
| Quantitative Aptitude | 50 | 40 | 25 | 8 |
| English Language | 40 | 30 | 25 | 8 |
| Computer Language | 20 | 8 | 15 | 10 |
| Total | 200 | 120 | 105 | 85 |
For each section, individual cutoff and overall cut-offs will be there. Look at the expected cutoffs for IBPS 2015 mains.
3. Make Time for Revise Important areas:
After reading the entire syllabus, take the time to revise important topics related to exam. In Revision process, focus more on the topics you are weak at. Pay less attention to the topics you prepared well. Look at the video above and focus on all the important areas suggested.
Quant – %ages, ratios, averages mixtures, time work, time speed and DI DS
Verbal – Cloze tests, RC, Grammar and ParaJumbles
Logic – Arrangements, Input Output, Series and Symbols.
GK – Current affairs, Banking Awareness
Computers – Main commonly repeated questions
4. Know your weak Areas – avoid them or keep for the end in exam:
It is very easy to go along well with your strong areas, but it is the best time to work on your weaker areas and give it your best shot. Practice on the weak areas where you are getting stuck so that it is easy in the examination to solve the problems of that area. Common weaknesses that should be kept for the end are:
Calculation based DI
Difficult and lengthy quant questions
Critical Reasoning and RC in verbal section
Logical analytical arrangement based questions in LR section (keep them for the end)
5. Mock Tests – 5 mocks atleast:
After you complete the entire syllabus, take yourselves Mock Tests honestly so that you can know the weak areas and can practice more. We would recommend giving atleast 5 mocks to gain expertise in the mock taking strategy.
6. Apply Shortcuts – Cetking way.
This is one such practice which allows the candidates to solve questions in innumerable less time and boost confidence in the candidates. They could take suggestions from the coaching classes or take inputs from the mock question papers or guidebooks from which they prepare. Finding a pattern for any question could turn out to be gold for the candidates. At the time of revision, it is very difficult to open up entire bundle of notes as time is very less. It is better to use short-term techniques to revise syllabus in minutes. Important formulas and concept should be noted down so that it is very easy and quick to revise. Complete all Cetking shortcuts if you are cetking student.
7. Don't Panic – You are not the only one sweating:
If you are happy during the exam that paper is very easy… remember people around you are also laughing….
If the exam is tough and you are sweating… remember people around you are also sweating… So the person who wont panic will win.
The examination is to test the eligible candidate. Don't panic if the questions are lengthy, apply your strategies and believe in yourself that you will qualify the exam and select for the next rounds. As mentioned above there are individual cut-offs and overall cut off answer at least 15-16 questions in each section correctly so that you can qualify in the exam.
8. During exam Strategy:
As it is the preliminary exam the level of difficulty is less. First, answer the questions which are easy and later you can go through another question. You should not solve one question until you get the answer as it takes more time. Leave that and move on.
9. Get Ready for the Exam:
You need to make sure you keep your admit cards, necessary stationary equipment ready for the examination and get ready to go for the examination. Remember to take a good night sleep before the exam.
10. Negative marking
Remember careful about negative marking: In IBPS 2015, each correct answer will fetch you 1 mark, while each wrong answer will attract penalty of ¼ marks. There is no negative marking for unattempted questions. So, if you are not sure about a question, it is better to leave that question rather than attempting it wrong.
Follow these tips so that the candidate can get the better result. Candidates who qualify in the main exam are eligible for further rounds.
All the Best
———————————————————————–
IBPS-CWE Exams
IBPS:- The Institute of Banking Personnel Selection (IBPS) is an independent organization that recruits candidates for public and private sector banks of India. IBPS conducts yearly Common Written Exam (CWE) throughout the nation to find the talent for banking sector. It is worthwhile to note that the recruitment process offered by IBPS is accepted in not only private and public sector bank but also in regional rural banks, co-operative banks, and other reputed undertakings. Earlier IBPS was an integral part of Reserve Bank of India and Public Sector banks, but in 1984, it became an autonomous agency. Since then, IBPS proudly holds the reputation of conducting examinations all over the nation for banking sector. The best of candidates are selected by a rigorous process of IBPS online examination in two steps.
From the year 2015 onwards, CWE would be conducting first a preliminary exam, then a mains exam. A candidate has to successfully clear both the exams to appear for an interview. The score card issued by IBPS is a validation that can be used for recruitment in following organizations-
1-Public Sector Banks: All the major banks which are functional in metro as well as two/ three tier cities select candidates based on CWE results.
2- Private Sector Banks:The leading banks of industry intakes new workforce with the help of IBPS. It is important to note that every nationalized bank is moving to accept the IBPS CWE as a mandatory standard.
3-Co-operative Banks:All the small and big-scale co-operative banks are recruiting candidates who qualify the IBPS exam.
4-Regional Rural Banks: The banks at rural areas have also accepted the standards to incorporate CWE standard for new recruits.
5-Central Financial Institutions:Many of the internal agencies enlisted in printing, securities and exchange board, Credit corporations and Insurance corporations too involve recruitment through IBPS.
6-Insurance Sector:The leading insurance companies operating in Indian sub-continent acting as a prestigious industry accept candidates through the CWE. Government Departments: The departments that include treasury, statistics, provident funds, housing and area development, bank management, housing finances etc. also recruit candidates through IBPS.
7-Educational Institutes:Many of the central as well as state universities related to banking industry, management studies, co-operative management studies etc. also intake candidates through IBPS
Out of the many exams conducted by IBPS, the two have gained immense popularity and response:
IBPS-CWE for Probationary Officers (PSB)
IBPS-CWE for Clerks (PSB)
IBPS-CWE for Clerks (RRB)
IBPS-CWE for Officer Grade & Clerks (RRB)
IBPS-Specialist Officers(PSB)
IBPS recruits more than 3Lakh Candidates in previous 3years:-
What is the IBPS PO Exam All About?
IBPS handles entire hiring process of 23 state-run banks excluding State Bank of India (SBI). IBPS PO exam is conducted to filter the eligible candidates for the post of Probationary Officers in these banks. Till last year, this exam involved a two-step process:
Common Written Exam (CWE)
Personal Interview
This year onward, the written test has been split into two parts:
And the personal interview remains as it is.
This addition has been done solely to eliminate impersonation and other such dishonest means that have been employed to clear the examination. It would also help filter the ones who are not in the least prepared for the examination, making the screening procedure easier for the organization.
The standard of assessment is quite high, given the responsibilities of the position. Also, the number of candidates applying for the exam far outwit the meagre vacancies of the banks. For example, last year IBPS received 18 lakh applications for 25,000 vacancies, thus creating an ambiance of breakneck competition. These factors make the exam quite difficult to crack.
Eligibility Criteria
The eligibility criteria for the IBPS PO exam is as follows:
The age of the candidate should be between 20 and 30 years.
The minimum qualification required to appear for the exam is a graduation degree from a recognized institution.
However, scheduled caste (SC), scheduled tribe (ST), other backward classes (OBC), and physically handicapped (PH) candidates have some relaxation over the standard norms.
Exam Pattern and Syllabus
The written test is a CBT which has   multiple choice question (MCQ) assessment conducted online and it covers the following pattern:-   1. Preliminary Examination
Total Marks: 100 Duration: 1 hour Language: English and Hindi Syllabus
English Language (30 marks)
Quantitative Aptitude (35 marks)
Reasoning Ability (35 marks)
Each question carries one mark. Candidates qualifying the preliminary exam will be allowed to appear for the main examination.
Main Examination
Total Marks: 200
Duration: 2 hours
Language: English and Hindi
Syllabus:
Reasoning (50 marks)
English Language (40 marks)
Quantitative Aptitude (50 marks)
General Awareness (40 marks)
Computer Knowledge (20 marks)
The questions in the General Awareness section is mostly based on the banking industry. However, candidates are also assessed on their knowledge of current affairs.
Personal Interview
Candidates who clear the Main examination will be called for a personal interview. Shortlisted candidates will be informed about the time and venue of the interview. They would need to be present there along with original and self-attested photocopies of a few specified documents. The interview carries 100 marks and the qualifying score is 40.
Candidates will be interviewed by a panel comprising senior bankers and other such experienced and prominent people from the industry. The question asked in the personal interview can be a bit on the tough side. To ace this, a thorough knowledge of the banking industry is important, along with the recent events of the country as well as the world.
Watch this video for some effective interview tips.
Penalty for Wrong Answers
There is a penalty for wrong answers. For every wrong answer, one-fourth of the marks allotted to the question will be deducted from the total marks. In this case, it comes to 0.25 marks.
However, for every question left unanswered, no marks will be deducted.
Cutoff Marks
The IBPS cutoff is pretty confusing since no specific standard has been set for it. The actual cut-off is decided after the exam gets over. However, there is a certain shortlisting system that IBPS follows, which is primarily of two kinds:
Sectional Cutoff
Overall Cutoff
IBPS declares a certain cutoff mark for each section. For example, if we take the Main exam into consideration, you would find a separate cutoff mark allotted to Reasoning, English, Quantitative Aptitude, General Awareness and Computer. Let's say these marks are 10, 8, 12, 7, and 5, respectively. Candidates would be required to attain at least those marks to be declared passed for those sections.
However, the overall cutoff marks change the situation completely. IBPS allots a separate cutoff mark for each category of the examination. Let's say the overall cutoff marks for the Main exam is 90 out of a possible 200. This means that candidates need to score at least 90 to get a shot at the personal interview round. This cutoff is essentially not a total of the sectional cutoff, which comes to 10+18+12+7+5 = 52. This means that candidates should make up for the additional (90-52=) 38 marks to reach the cutoff level.
IBPS is expected to fulfil a vacancy of 30,000 officers in 2016. With the number of applicants rising every year, the stakes are quite high. In addition, the standard of the exam has taken a high road over the years, rendering most students unable to crack the exam.
Master Tips
However, preparing right and ahead lays the foundation to clearing all the rounds of the exam. The following tips will help you stay on top of the game.
Plan Ahead
IBPS PO exam preparation requires a good deal of planning. For this, you can employ the following strategies:
You would need to be aware of the exam syllabus.
Identify the sections that you are not so sure about and start working on those.
Prepare a study schedule and follow it as CETKing.
Organization is Paramount
Clutter can usher in negative energy into your preparation strategy. You would need to tidy things up and that doesn't just pertain to your study space, but also to your studying methods. While studying, do not skip from one chapter to the next. Check the schedule that you have prepared and make sure that you complete every topic by the deadline that you have set.
Look www.cetking.com
Solve as Many Problems as You Can
The numerical section for the IBPS PO exam is on the tough side. So you would need to prepare really well for this section. My advice is to buy a separate book for the Math portion instead of solving the questions in the books available for IBPS PO preparation only. This way you would get a lot more variety of sums instead of the meagre number in the preparatory books. While you solve the sums:
Acquaint yourself with the formulas.
Think, there could be an easier way than the lengthy process that you have been thinking.
Do not sneak a peek into the answer or the solution.
Avoid using the calculator; you won't be allowed one inside the exam hall.
Do not leave a sum half done, a "It would just take this multiplication to arrive at the right answer, let me skip to the next sum" will cost you big time in the exam hall.
Do not scribble the solutions at the corner of a newspaper or an old book; write out the steps neatly on a fresh page instead.
Write Out the Important Formulas in a Separate Notebook
When you are tackling a certain chapter in Math, do the following things:
Understand and memorize the formulas that a chapter contains.
Write them down in a notebook as you move along.
Attend CETKing Short-Tricks Workshop
It might seem a lengthy task, but these formulas will save time for you in the exam. It is quite common among students to believe that they would be able to derive the formula during the exam and then solve the problem. This notion arose in the first place because it saves them the trouble of memorizing and the risk of forgetting. But trust me, you do not want to derive formulas as the clock ticks away exhausting the precious time during the exam.
Do Not Mess Up The General Awareness Section:Most students end up jeopardizing the General Awareness section, bringing down their marks right below the sectional cutoff. And the overall marks suffer too. The questions in this section are based on:
Currents events (both India and the world)
Banking awareness
The current events section mostly covers:
sports, awards
grants and commissions
recent space launches
business news
important dates
amendments
film and television
political news and the likes
The everyday newspaper is a great tool to acquire a complete know-how of the events. In addition, you should also go through a few books on General Awareness. Make sure that you are buying the latest edition, since the latest news evolve over time.
To ace the banking knowledge part, a thorough know-how of the following is mandatory:
Monetary policies
Rules and standards set by the Reserve Bank of India (RBI)
Knowledge about the workings of loan, cash withdrawal, net banking, and so on
You can easily find books for the same.
Here are a few recent General Awareness updates that you can go through.
Provide Equal Importance to Reasoning and Grammar
The reasoning section takes up a lot of time. It requires you to rack your brain the most to come up with the solution. Two things happen while solving reasoning problems:
Worse comes to worst; the answer you zero in on doesn't match any of the options provided and you find yourself solving it all over again.
The problems confuse you too much and you get stuck, moving around in circles over the same problem.
These are the things that you would need to eliminate. The best way to go about it is to solve as many reasoning problems as you can.
For the English Language section, you would need to have a good hold over the vocabulary. While you are enhancing your general awareness by going through the daily newspaper, look out for the words used and find their meanings. You never know when these might come in handy. Apart from that:
read books
brush up on your grammar
construct correct sentences
Manage Time Efficiently
Time management is of utmost importance when it comes to any competitive examination. It holds true for the IBPS PO exam as well. Ideally, to complete the whole paper, for every 15 minutes on the clock, you would need to have solved 25 questions. Even though that isn't an impossible feat, candidates can solve 18-20 questions accurately if they are quick and smart enough.
Sounds too difficult?
All you need to reach the mark is a lot of practice.
Do not waste a day. Every single hour is precious. Practice as much as you can. Make every minute count. The more you practice, the more well-versed you will become with the steps. And if you give it enough time, you might find yourself calculating the steps in your head accurately.
Solve Previous Years' Question Papers & Online Practice Papers of CETKing
You can practice solving those papers as mock tests or refer to them for an awareness of the exam pattern. They could also be a revision strategy. Solving previous years' question papers will give you an upper-hand on what to expect in the exam while evaluating your preparedness.
Avoid Distractions
In order to prepare well for the exam, you would need to discipline your mind, along with following a proper study regime. There will be a number of distractions beckoning you to miss out on practice. A show on the television, a basketball match on a certain day, a sudden meet-up of friends, and so on could easily turn out to be quite overbearing. These are alright in small doses as long as they don't eat up your studying time. You should know where to draw the line.
Stay Calm:-
Stick to a healthy diet and avoid junk food.
Exercise every day.
Meditation can help you stay calm.
Keep yourself hydrated, drink lots of water.
Get enough sleep.
Do not panic
You can also enroll with CETKing Education (www.cetking.com)  to ensure a complete round-up of your preparation. Collaborative learning might also come in handy. Follow the rules and regulations of the exam and double check every step you take. Concentrate and be confident about your abilities. You can achieve success. Do not let anyone tell you otherwise.