Paragraph based questions.. Coherent and Incoherent passages Odd statement out.
Odd Sentence out is coming for 5 marks in MBA CET since 2016.
45 must do Odd Sentence out questions handout download here
Odd statement out Incoherent passages Introduction
Coherence means establishing a relationship between the ideas presented in a paragraph. It brings about a rationale in the arrangement of the ideas which are introduced either in the chronological order or in the order of importance. Besides, transitions that compare, contrast, illustrate, add or show cause and effect build logical bridges. The ideas, thus expressed in the paragraph, flow smoothly from one to the other in a logical sequence. This helps the reader to understand the paragraph.
Easy Example THE HUMAN BODY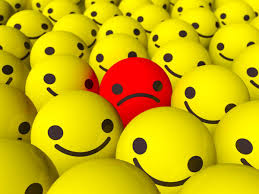 (1) The human body is a wonderful piece of work that nature has created.
(2) It is not beautiful like the body of a butterfly or peacock but it is shaped practically.
(3) It can do many types of work which other animals cannot.
(4) It is not strong like the body of a tiger.
(5) But in place of physical strength it has a big and sharp brain.
(6) By using this brain the human physique has been able to overcome many of its limitations.
(7) By sitting in an aeroplane it flies faster than a kite, by riding a motorcycle it travels faster than a leopard, and by firing a machine gun it fights much better than a tiger.
(8)In spite of all this, the human body suffers from many diseases because it has a weakness for habits such as smoking, drinking and overeating.
(9) When it is healthy the body can give great pleasure but when it is sick it can cause great pain.
(10) The wise man would always keep his body fit because a healthy mind can work only in a healthy body.
The first sentence states the main idea of the paragraph and claims the superiority of the human body over the rest of the creation. It enables the reader to expect the following ideas in the paragraph that explain and illustrate the qualities and attributes of the human body.
The second, third, fourth, fifth, sixth, and seventh sentences compare, contrast, elucidate and justify the main idea or topic sentence. They establish the main theme with logical explanations and transitions. They create a graphic picture in the minds of the reader with suitable and appropriate language expressions. In brief, they develop the main idea of the paragraph.
The eighth and the ninth sentences interpret and analyze the limitations of the human body and prove the strength of the topic sentence. They, further, lead the main idea into a concluding thought.
Finally, the tenth sentence concludes with the idea that the human body should be well preserved for a proper functioning of the system and that a healthy mind can work only in a healthy body.
Thus the paragraph, The Human Body, is a unified and coherent paragraph.
Actual Questions which you can expect in Odd statement out Incoherent passages
Directions (1-5): Mark the out-of-context sentence for your answer.
Q1. A.Where government resolve and action can really make a difference is in the area of investment.
B. The government's mid-year review of the economy pares growth estimates for this fiscal down to less than 6%, from the upbeat 7.6% projected six months earlier.
C. So far, the government has focused on inclusion, which is not a bad thing.
D. The prediction may have dismayed markets, but this new show of realism should shake the government out of its cocoon of complacence.
(a) only A
(b) A and B
(c) only C
(d) only D
(e) None of the above
Q2. A. Young adult literature assures teens that the world is capable of understanding and sympathizing, and that it can provide a safe space to explore the unknown, including the unknown parts of oneself.
B. But stories have always held the power to guide and influence their listeners and, moreover, teens often lack the tools or the cultural context to view works in a critical light.
C. As evidenced by studies as well as our own memories, teen girls are particularly vulnerable to self-doubt and self-esteem problems.
D. In this context, young adult novels can play a special role, with stories crafted specifically to validate their emotions and speak to young women's concerns.
(a) only A
(b) only B
(c) only C
(d) only D
(e) None of the above
Q3. A. In 1991 labourers were brought in from the villages of Tamil Nadu to work on the runway and once construction was completed, instead of returning to their villages they decided to stick around in the city of dreams and thus the slum "Annawadi" came to be.
B. Pulitzer Prize winning journalist, Katherine Boo spent three years in a Mumbai slum called "Annawadi" situated on the fringes of the city's international airport.
C. Why anyone would want to live in "a sodden, snake-filled bit of brushland across the street from the international terminal" is a baffling question to many, but because rural poverty is bleaker than urban destitution, many rural migrants choose the latter.
D. Through the lives of several protagonists, the reader is able to get a glimpse into what life may be like in a Mumbai slum.
(a) only A
(b) A and B
(c) only C
(d) only D
(e) None of the above
Q4. A. According to a 2010 study, fields of insect-resistant GM corn have an "area-wide suppression effect" on insects, benefiting neighbouring fields containing conventional corn varieties.
B. For example, modern techniques of genetic engineering-also known as biotechnology, recombinant DNA technology, or genetic modification (GM) – provide the tools to make old plants do spectacular new things.
C. It is a specialty of self-styled public-interest groups, whose agenda is often not to protect public health or the environment, but rather to oppose the research, products, or technology that they happen to dislike.
D. People everywhere are increasingly vulnerable to the use of what Nobel Prize-winning chemist Irving Langmuir dubbed "pathological science" – the "science of things that aren't so" – to justify government regulation or other policies.
(a) only A
(b) only B
(c) only C
(d) only D
(e) None of the above
Q5. A. In general, it is fair to say that these activities are performed more efficiently as a result.
B. Many activities that were previously performed "for free" such as home maintenance, and care for the sick and elderly, are now frequently outsourced and counted as economic output.
C. People whose skills are worth, say, $50 per hour spend more of their time earning $50, rather than performing chores "worth" $10 or $20 per hour.
D. But many individuals, most of the time, go online without any interest in buying something.
(a) only A
(b) A and B
(c) only C
(d) only D
(e) None of the above
Odd Sentence out
This year CAT also had 17 reading based questions
7 Paragraph based questions were:
1. ParaJumbles (Medium difficulty)
2. Parajumbles (Easy)
3. Paragraph Completion (Medium difficulty)
4. Paragraph Completion (Medium difficulty)
5. Paragraph Completion (Easy)
6. Incoherent passage (Medium difficulty)
7. Incoherent passage (Tough difficulty)
Easy questions to get started Incoherent Passages:
Following are 3 statements taken from from a paragraph and jumbed up. Identify one Incoherent sentence added into the following sentences:
Incoherent passages Question 1
A. During September of 1781, the combined land forces of Rochambeau and Washington marched south.
B. American forces marched over 200 miles in a period of about two weeks. The plan worked perfectly.
C. Rochambeau forces were always considered to be most powerful forces in America.
D. The plan was strictly confidential, and the generals kept their final destination secret from even the soldiers.
Incoherent statement is:
1. A
2. B
3. C
4. D
Incoherent Passage Question 2
A. Reliance Industries (RIL), India's largest company, saw its earnings before interest and taxes jump 15 per cent from the first quarter to the second, though net profits grew at a far more modest 2.6 per cent.
B. Part of the reason for this was a sharp, 8 per cent-plus fall in its refining margins, down from $8.40 per barrel in Q1 to $7.70 per barrel in Q2.
C. For RIL, refining and selling oil and making petrochemicals are not new. Investors understand these businesses and value them realistically.
D. This fall happened because the Asian demand — and, therefore, pricing — of lighter fuels like diesel and petrol was under pressure, possibly because most major emerging economies are growing slower than they were before.
Incoherent statement is:
1. A
2. B
3. C
4. D
Incoherent Passage Question 3
A. Thomas Edison was born February 11, 1847 in Milan, Ohio.
B. At age 11, Edison moved to Michigan where he spent the remainder of his childhood.
C. Meanwhile, Edison married Mary Stillwell, had three children and moved his family to Menlo Park
D. He was nicknamed "Al" at an early age.
Incoherent statement is:
1. A
2. B
3. C
4. D
Incoherent Passage Question 4 (Easy)
A. Banks are places where people can keep their money.
B. Today, when a person earns money from their job, their paycheck is deposited (put) into their account.
C. Bank account are used to earn money by making fixed deposits.
D. Most people use banks to save money in their savings accounts and to pay money from their checking accounts.
Incoherent statement is:
1. A
2. B
3. C
4. D
Incoherent Passage Question 5
The United States is a large country.
A. It is the third largest in the whole world!
B. Parts of the United States touch three different oceans.
C. United States is largest economy in the whole world!
D. It is located in a continent called North America.
Incoherent statement is:
1. A
2. B
3. C
4. D
Incoherent Passage Question 6
A. There are consolation prizes which console, and some which char the soul.
B. I am not suggesting we write a condolence letter, but sympathy is certainly due to Sachin.
C. Membership of Parliament is a handsome freebie for Sachin Tendulkar
D. Nomination to the Rajya Sabha is a pretty desultory substitute for someone who has been promised the Bharat Ratna.
Sachin did not ask for this honour. Delhi's politicians, ever eager to climb a bandwagon, led the clamour for Sachin's elevation to jewel of India after he got his 99th international hundred.
Incoherent statement is:
1. A
2. B
3. C
4. D
Answers to all these questions is C