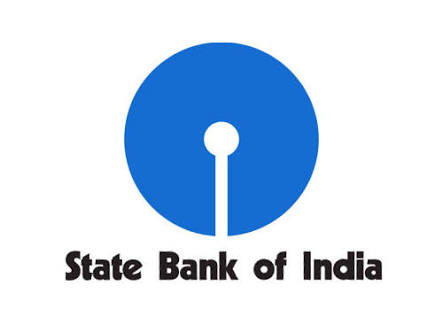 The Central Government Cabinet approved the merger of State Bank of India with its five affiliate banks namely State Bank of Travancore(SBT), State Bank of Mysore(SBM), State Bank of Bikaner and Jaipur(SBBJ), State Bank of Hyderabad(SBH), State Bank of Patiala (SBP) and also the three year old Bharatiya Mahila Bank(BMB) in line with the required definitive push for consolidation in the banking sector announced in the Union Budget 2016. The consolidation is seen as the most logical step so as to bring in large economies of scale, reduce administrative overheads, re-assign and channelize trained human resources to business development. Additionally, the merger will reduce avoidable competition from different arms of the same affiliate group engaged in the same activity in similar segments and geographies.
The merger of the affiliates will add a combined asset base of $120 billion to the parent bank SBI and this will result to a 36% increase in asset base of SBI from $327 billion to $447 billion. This would mark the first time any Indian bank has entered the Bloomberg's Top50 banks on asset base, from the earlier rank of 52nd to 45th on account of merger. The combined asset base of $447 billion would be five times the asset base of the ICICI which is the second largest bank in the Indian Banking sector.
The merger would increase the employee base of SBI by 34% and would result in an increase in profit of the combined entity as per financial year 15-16 figures by 16.5%. Also the merger would result in the branches to increase to over 22000 for the first time by a single bank in the Indian banking history.
SBI MERGER HISTORY:
SBI having been under some threat from the India's second-largest lender ICICI Bank and with a view to consolidate its position in the strong $1.31 trillion banking sector, was long looking to consolidate with its affiliate banks. SBI undertook its first ever amalgamation process of its associate, with the smallest associate SBS which had 460 branches in August 2008 reducing the number of associate state banks from seven to six, followed by State Bank of Indore in August 2010 under the leadership of the then SBI Chairman Pratip Chaudhuri. The acquisition of State Bank of Indore added 470 branches to SBI's existing network of branches. The merger of State Bank of Indore was a milestone from an approval perspective and a regulatory perspective and it put in place the system for further mergers in much quicker time.
PROPOSED MERGER:
India's Finance Minister Mr Arun Jaitley, in his speech of the Union Budget 2016, announced the pressing need for the consolidation of the state run banks and the stimulus bank recapitalization fund of Rs 25000 crores for the financial year 2016-17. This was done with a long term view to recapitalize and consolidate the state banks so that they can extend fresh credit and help drive an investment-led recovery in Asia's third-largest economy which is now being buoyed by state and private consumption. The Cabinet, in a first move to consolidate the country's struggling public sector banks, approved the merger of the five affiliate banks and Bharatiya Mahila Bank with the parent SBI. The merger was ratified by the SBI Board in August 2016 and a detailed structure of the merger was laid as follows: SBI will give 28 shares for every 10 shares held of State Bank of Bikaner and Jaipur and 22 each for every 10 shares held in State Bank of Mysore. Shareholders in State Bank of Travancore will also receive 22 SBI shares for every 10 held. State Bank of Hyderabad, Bharatiya Mahila Bank and State Bank of Patiala are not listed. SBI will give 4.42 crore shares with face value of Re. 1 for every 100 crore equity shares of Bharatiya Mahila Bank. State Bank of India (SBI) will also not need fair trade regulator Competition Commission of India (CCI)'s approval for merging 5 associates and Bhartiya Mahila Bank (BMB) with itself because as per the amendment to the Competition Act, consolidation in the banking sector space is exempt from the approval of CCI