FROM FAILING IN 6TH GRADE TO IIM-BANGLORE TO BECOMING AN ENTREPRENEUR.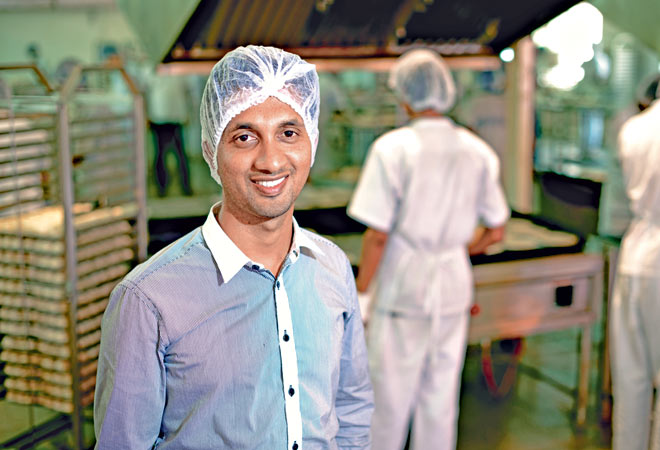 This is story of a man who failed in class 6th but went on to become an entrepreneur.
P C Mustafa grew up in a small village of Kerala which had only one primary school.The village was so remote that it had no electricity and the high school being 4 kms away most of the students dropped out after primary school. Mustafa's father  was a coolie and his mother was uneducated.He was never intrested in studies and everyday after school he would prefer helping his father rather than doing his homework.
Though being an average student Mustafa was good at maths but after failing in class 6 he lost interest in going to school and  joined his father as a daily wage worker.His teacher didn't like his decision of dropping out and spoke to his father who agreed to give him second chance.Back in school he had to sit with his juniors and this humiliation made him work hard and to his teacher's surprise Mustafa topped in class 7th and later in class 10th.
After class 10 his father had no money for his further education so he went to Farooq College in Kozhikode which provided free meal  for poor students.He was one among 15 students who were offered free stay and meal at the hostel because of which other students looked at him with disdain which upset him.
Coming from a village Mustafa was weak in english. This was a huge problem for him since all the lectures in college were delivered in  english. A good friend of Mustafa came to his rescue as he would translate every lecture for him.After college Mustafa took  engineering entrance exam and was ranked No 63 in the state.He got admission at the Regional Engineering College,now the  National Institute of Technology Calicut and pursued degree in computer science.After graduation Mustafa worked for Manhattan  Associates,Motorola and citi bank.After working for few years he developed interest in Business management and cracked CAT and  got admitted at IIM-Bangalore.
While studying at IIM-Bangalore he started a idli and dosa batter supplying company ID Fresh along with his cousins with just  Rs.25000 investment,2 grinding mixer and a sealing machine.After graduating from IIM in 2007, Mustafa officially joined as the  CEO in charge of marketing and finance.
With just a sale of 10 packets per day to 100 packets a day ID fresh has reached cities like Chennai, Mangaluru, Mumbai, Pune , Hyderabad and Dubai.Today ID fresh produce around 50,000 kg in their plant with the total investment of around Rs 4 crore  (Rs 40 million) and revenue of Rs 100 crore (Rs 1 billion).